The Challenge
Following the success of their kit launch campaign, Umbro approached us to create their new teamwear brochure.
The Umbro teamwear brochure is designed to showcase the range of apparel and equipment available to football clubs. With that in mind, the brochure needed to look visually authentic, be true to Umbro's brand style and stand out in a competitive marketplace.
The Solution
From a review of the marketplace it was clear that Umbro's unique heritage and style could stand them apart from competitors and appeal to their target market. To highlight this, visual assets were needed – so a combined photo and videoshoot was planned.
Multiple locations were scouted, all conveying the authentic elements of grassroots football and offering a variety of backdrops. Working alongside our stylists and models, the shoot lasted over three days, and provided us with a bank of high-quality images.
Once equipped with the imagery, our creative team began with the design of the brochure. Wanting to reflect the authentic 'British' identity of Umbro, the team carefully crafted a striking introduction page and various product page spreads.
An improved structure and navigational elements were combined with the visually striking imagery and contrasted with clean, uncluttered product pages to ensure greater usability. The core product pages also included a code linked to product specific videos to add extra interest and digital interactivity.
Company Overview
Umbro
Umbro is an English sports equipment manufacturer specialising in football and rugby sportswear.
Industry
Sports
What we provided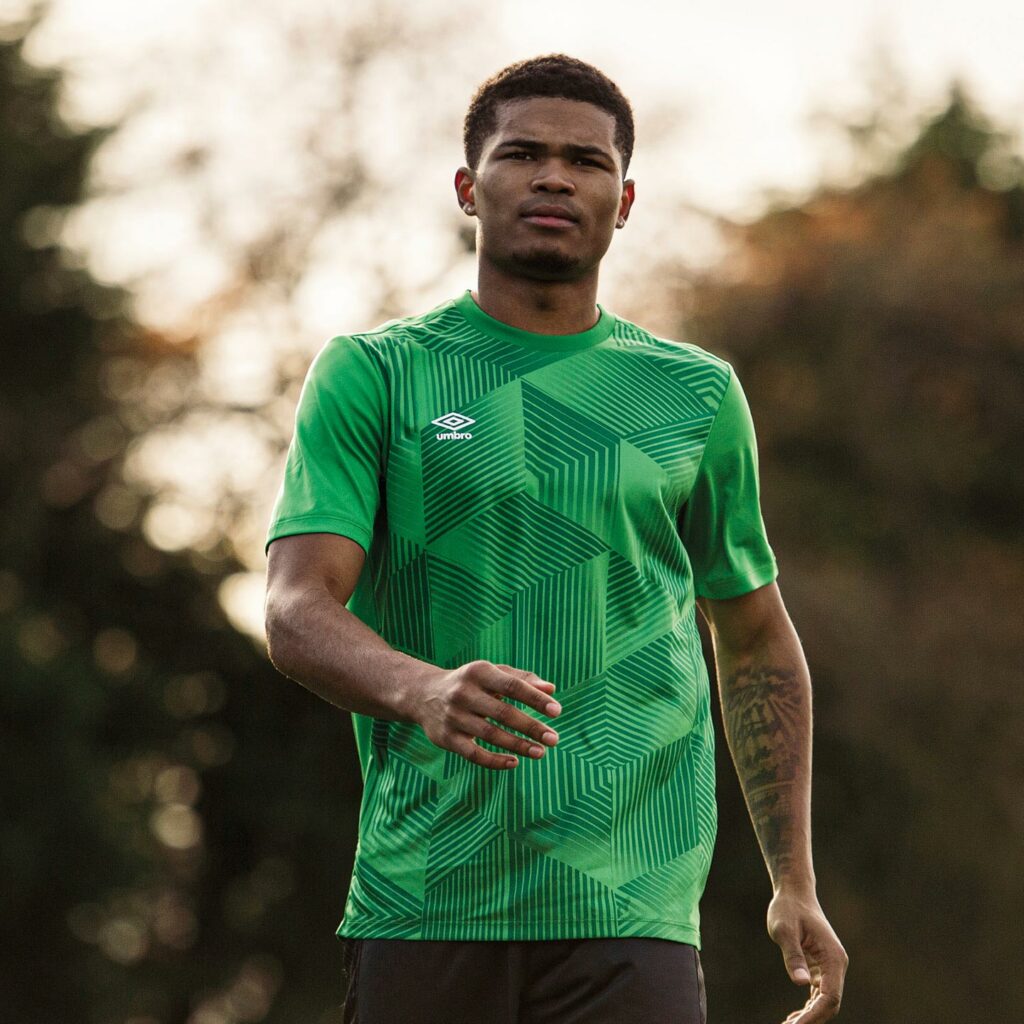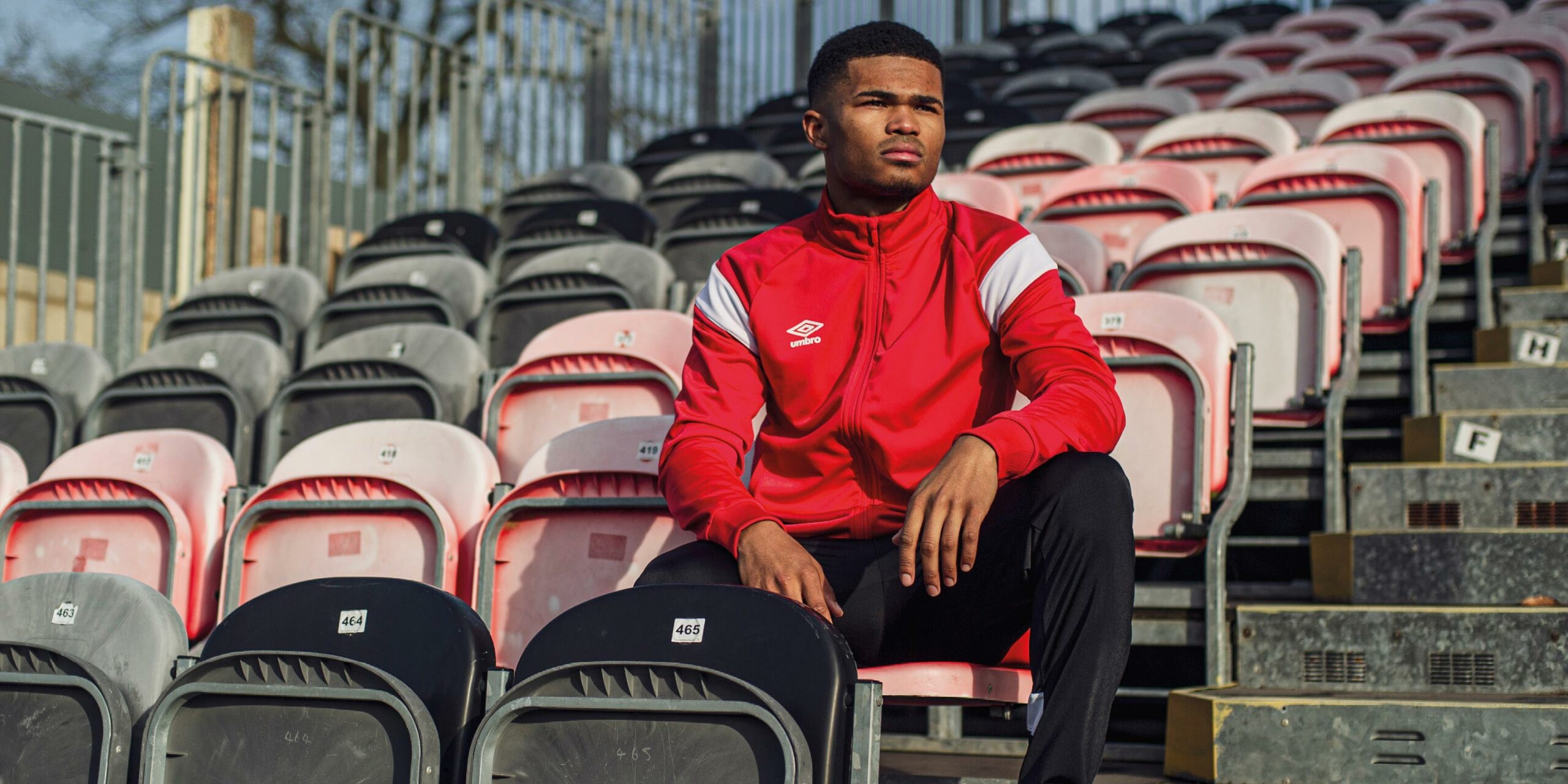 The Results
Once finalised, the teamwear brochures were printed and distributed to thousands of retailers across the UK and Europe. With a soft, matte touch finish, the new printed copies provide a high-quality feel that stand out in a competitive market and were well received by retailers and the Umbro team.
To complement these, we also produced digital flip versions allowing users to easily access the brochure online. Retailers and partners across the globe also now have an image bank of high-quality images and videos to use in stores and various marketing channels.