The Challenge
The Good Shepherd is an amazing charity who aim to create sustainable pathways out of poverty, ending homelessness in Wolverhampton and the wider area.
After hearing that the charity was looking to widen their services but needed a new website and communication strategy to do so, we had to help out where we could.
The Solution
After meeting the inspiring team at Good Shepherd (and volunteering in some dinner services), we called upon our lead photographer who has had a strong relationship with the charity for a number of years.
Using his bank of visual assets that brilliantly capture the stories of their service users, we had a starting point for the new website.
Before we started the build, a new sitemap was agreed to help simplify the navigation process and increase donations and volunteering enquiries. It was also decided that new branding would be designed for the site, alongside new donation forms and carefully crafted copy. All was designed to reflect the charity's aims and mission statement while showcasing it as a modern organisation.
In addition, to upgrade their services, Good Shepherd had plans to move to new premises but needed to raise £300,000 to renovate the property. To help meet their goal, we devised a communication strategy that would utilise their largely unused social media platforms. From there, we could lead supporting donations and funding campaigns while promoting wider awareness of the charity.
Company Overview
Good Shepherd
A charitable organisation who aim to create sustainable pathways out of poverty, ending homelessness in Wolverhampton and the wider area.
Industry
Charity
What we provided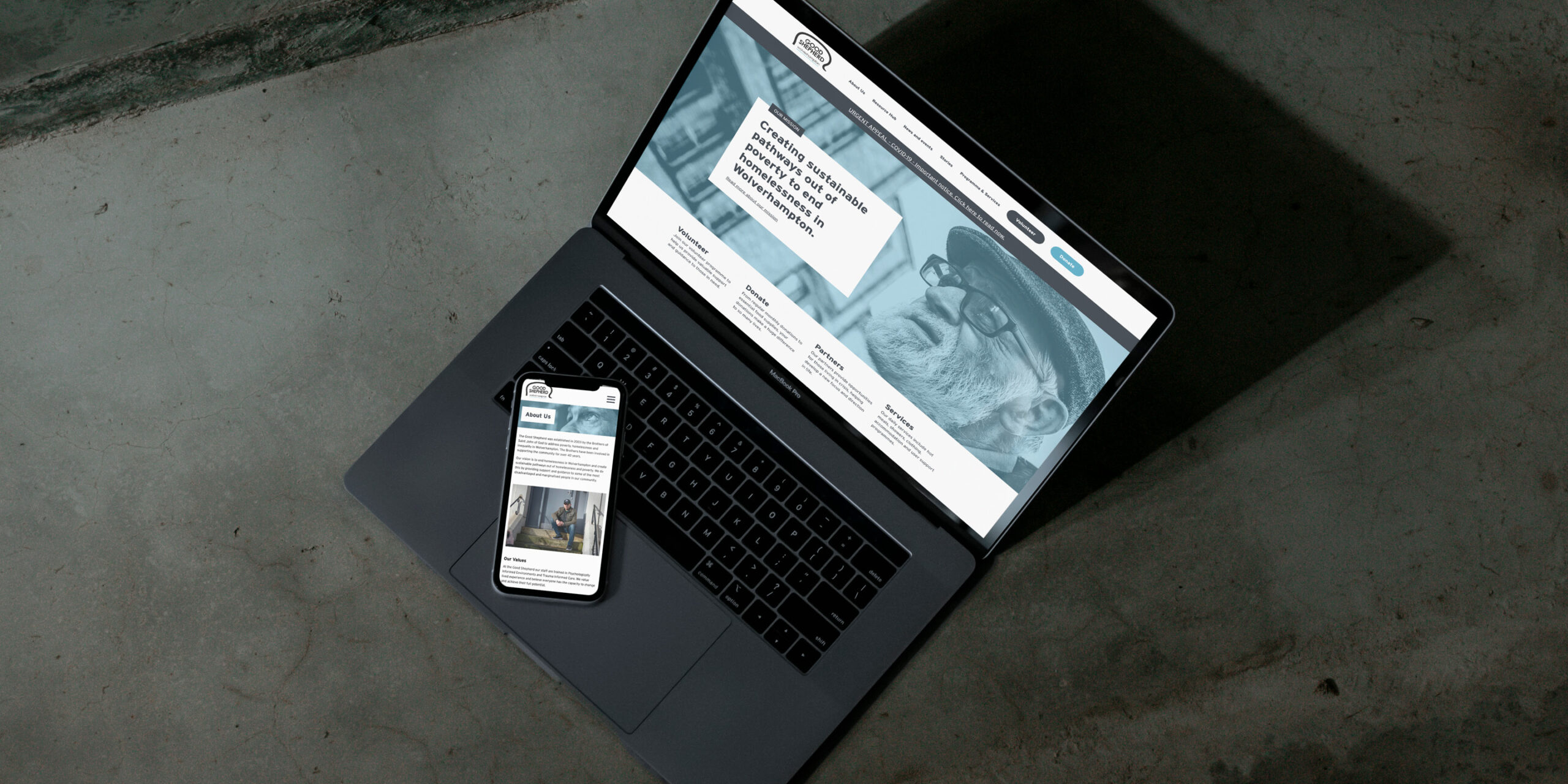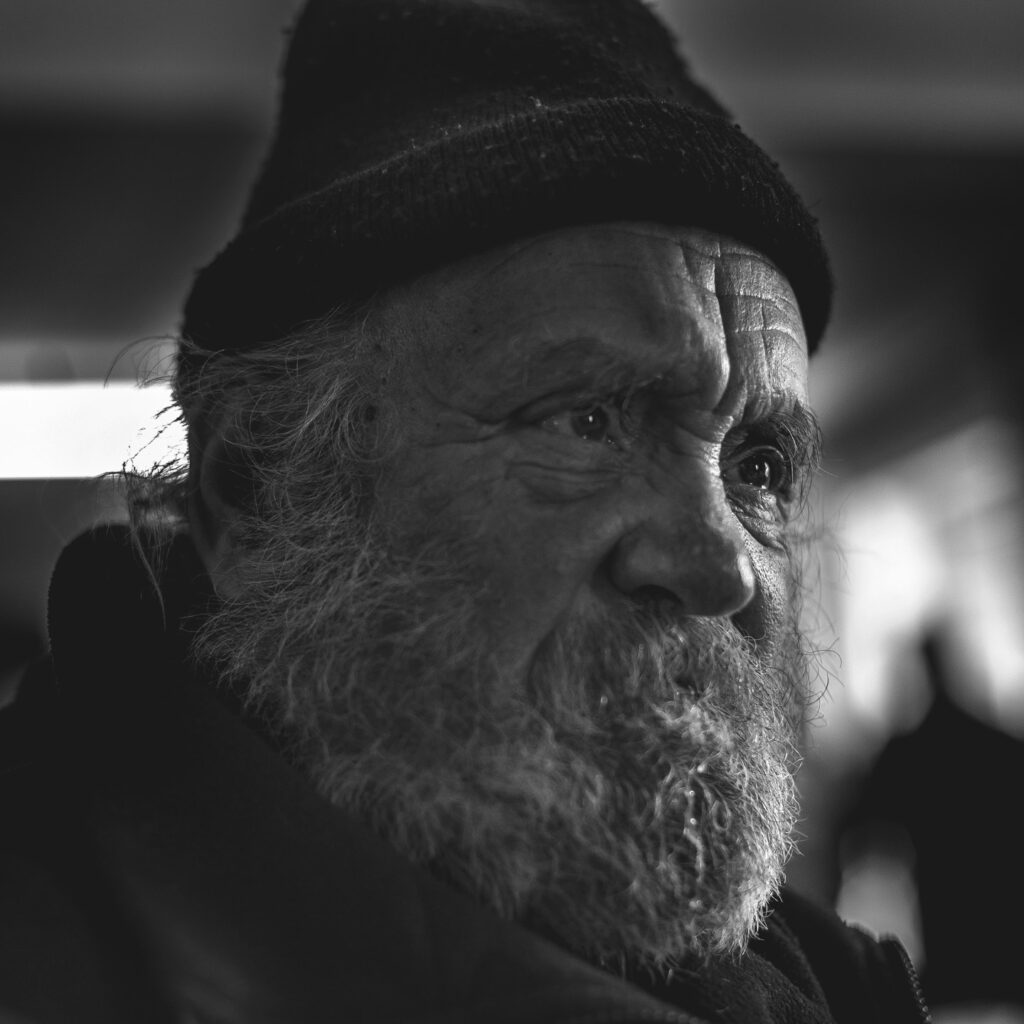 The Results
After successfully raising their £300,000 target, Good Shepherd moved to their new premises in 2020 and their new website (equipped with fresh branding) was live in time for their official launch day.
Both the new website and premises were met with elated volunteers, service users and stakeholders. The new website, with a refined user experience makes navigation easier while promoting the charity's upgraded service areas.
Our ongoing social media support continues to attract new volunteers, donations and promote big funding events – so Good Shepherd can continue doing the brilliant work that they do.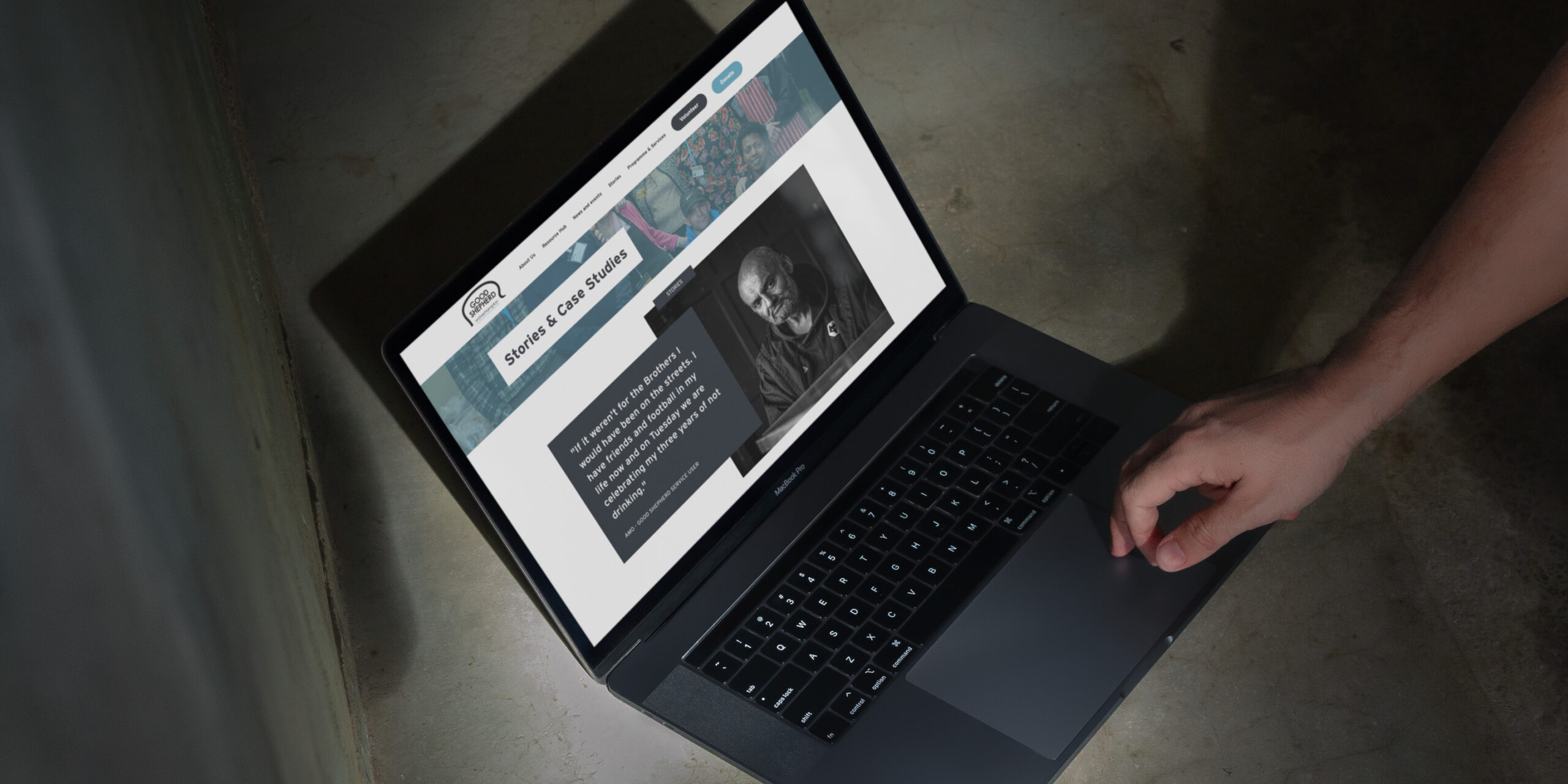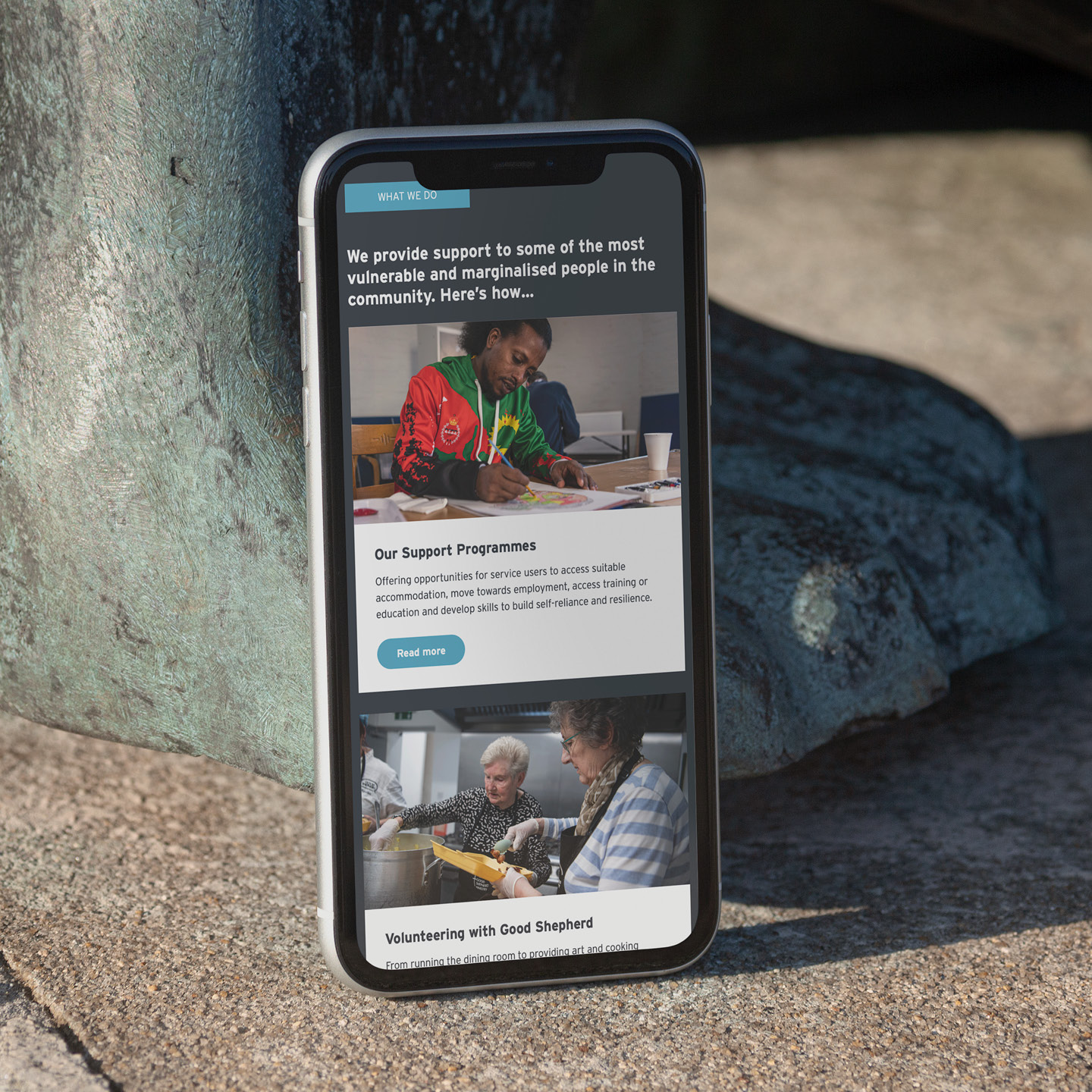 Our clients love what we do!
The support we received from Jask Creative over the years has been invaluable. The team's expertise in their field combined with their passion and enthusiasm for our projects really helped us to elevate the charity during a period of transition. Every member of the team we've dealt with has gone the extra mile to make sure the project outcomes were the best they could be. I can't recommend Jask enough!