The Challenge
Quilter Financial Planning are the UK's largest distributor of financial advice with an adviser network of more than 3,300 members. With requests for marketing materials coming in daily from members, Quilter's marketing team required a more efficient way of distributing and handling these orders.
The Solution
In order to alleviate the marketing team and make the ordering process less labour-intensive, a marketing portal, named the Marketing Hub, was created.
Members are given their own access areas and all marketing materials, resources and financial documents are made accessible for either download or ordering.
Marketing materials are stored in bulk at a warehouse distribution hub, and a bespoke eCommerce ordering system has been created for ease of use. A personalisation service is also available where members can customise the documents with their own branding. With a helpline offered, members are free to call regarding any queries they may have when ordering stock or bespoke items.
Company Overview
Quilter
Quilter Financial Planning is a leading provider of value-based, business to business support.
Industry
Financial Advice
What we provided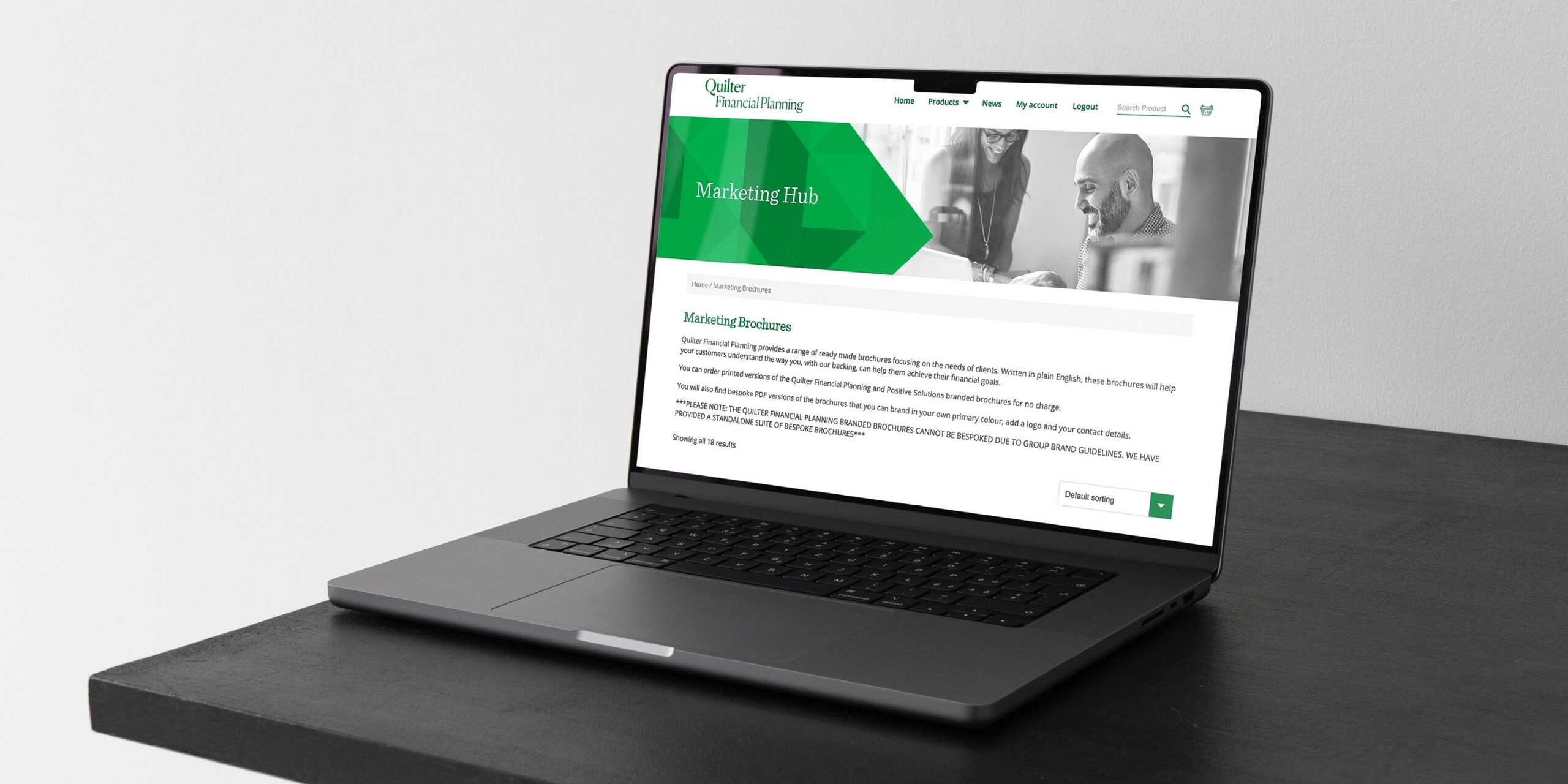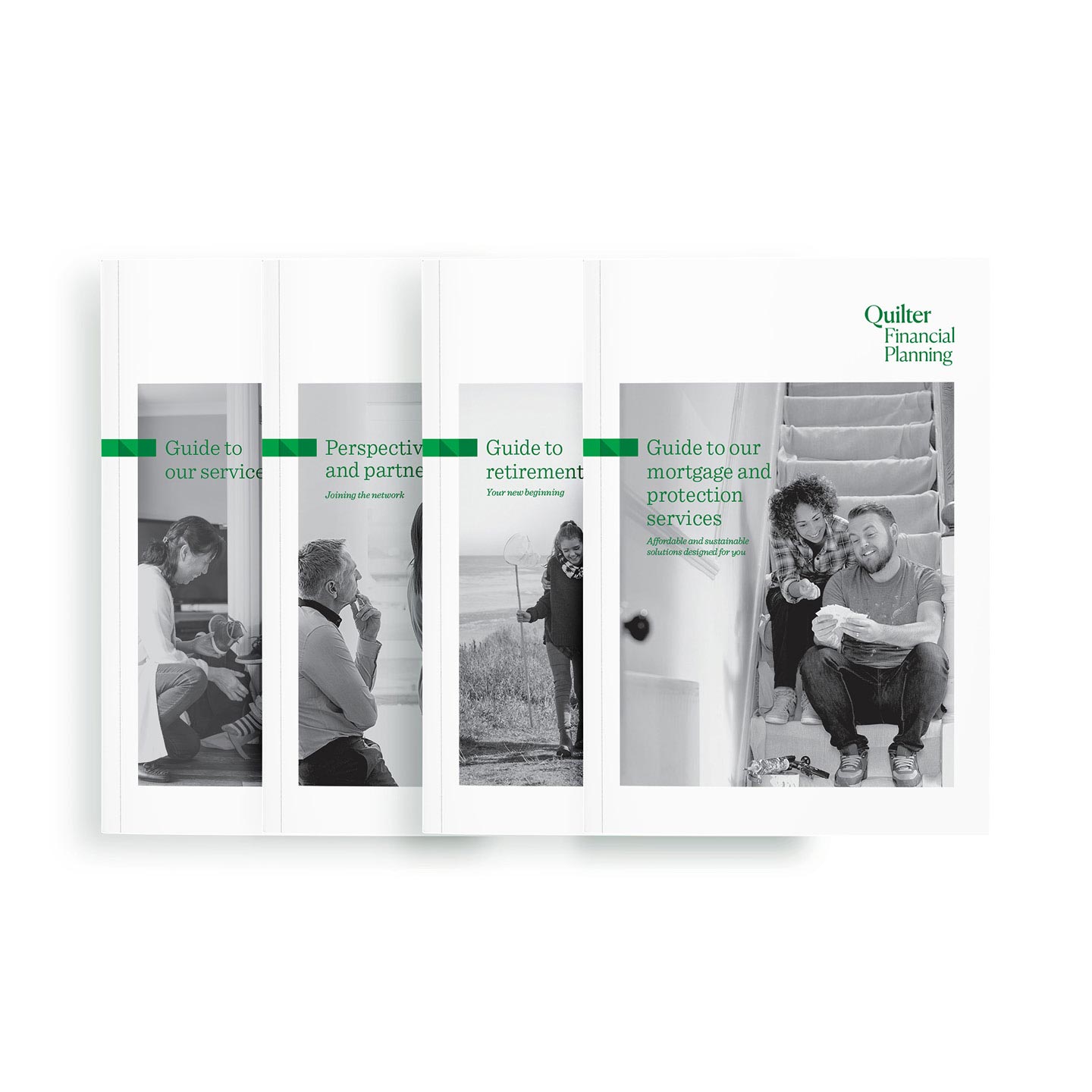 The Results
Over a 12-month period following launch, in excess of 3,500 orders were placed. This resulted in over 14,000 boxes of literature despatched on a next day delivery. Using a logistic 'print on time' approach, reprints are monitored and controlled to ensure overprinting and wastage is kept to an absolute minimum.
"Managing print and design for so many members can be a huge logistical challenge. However, by working closely to understand the members' needs, the Marketing Hub has been a highly successful operation."

Andy Pavey – Account Director