The Challenge
Having acquired Adroit Financial Planning from Slater and Gordon, Brooks Macdonald required the company to be rebranded so as not to carry any connection to the legacy owner.
We were to give Adroit its own brand identity that reflected the firm itself. Retaining the logo, we were tasked with updating the wider brand including typefaces, colour palette, imagery and the defining brand characteristics.
The Process
Liaising with stakeholders both within Brooks Macdonald and Adroit, we started with exploring different visual styles and colourways to understand internal viewpoints and preferences. Explaining the rationale behind each, we collated stakeholder feedback to help refine the preferred creative direction further. 
We then began building a wider image bank and exploring additional assets to understand how to flex the brand across different applications, whilst retaining familiarity in its execution. 
Company Overview
Adroit Financial Planning
Part of the wider Brooks Macdonald Group, Adroit Financial Planning are a firm of fully independent financial planners.
Industry
Financial Services
Company Size
50 – 100 employees
What we provided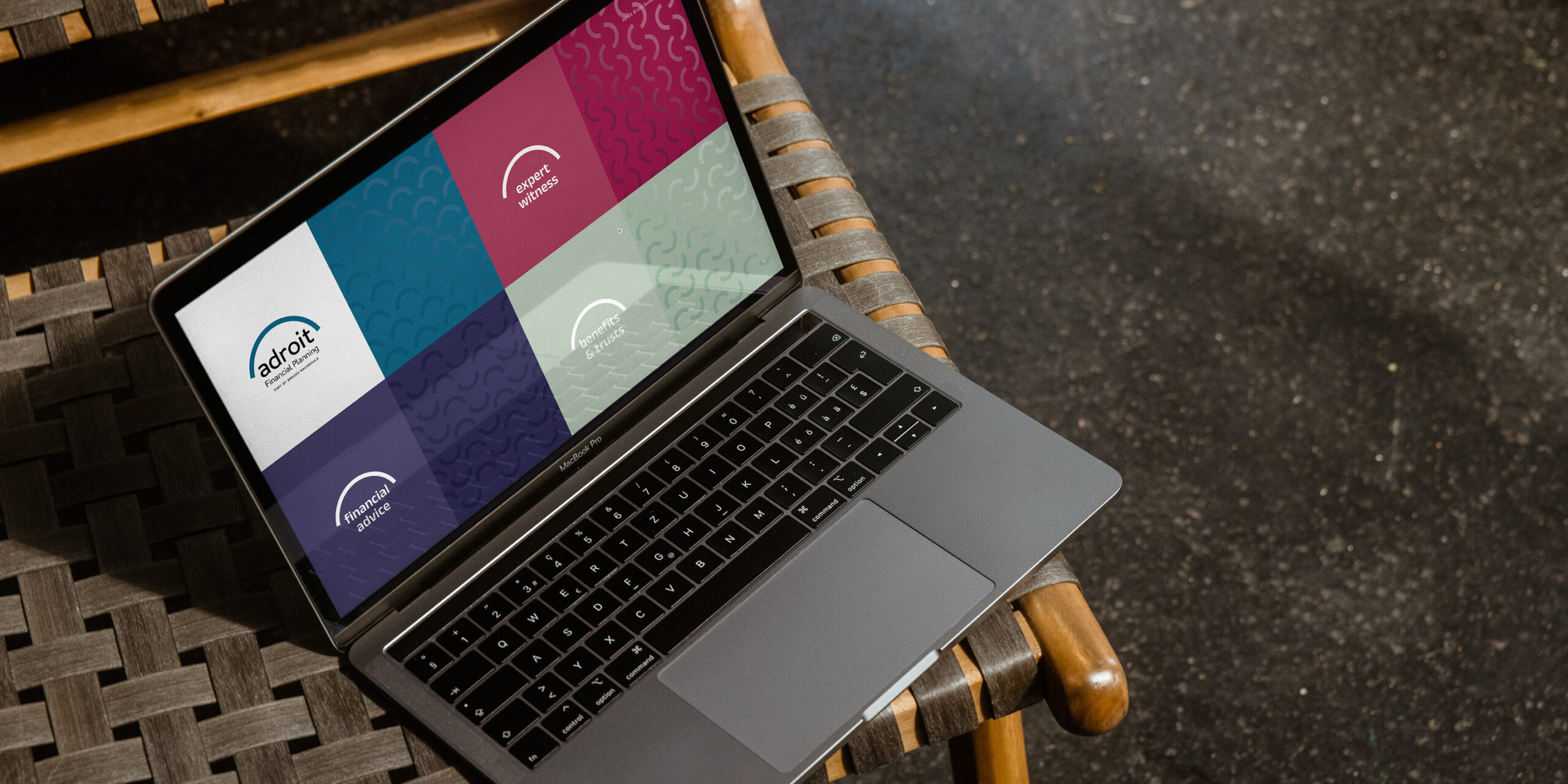 The Results
Following a period of transition for the company, the new brand developed gives Adroit its own unique identity, independent from the legacy owner. Representing a better reflection of the firm and its values, the new brand identity has been received warmly by all stakeholders.  
Written into a comprehensive set of brand guidelines, the brand update has been rolled out across all offline comms, with an updated website next on the agenda.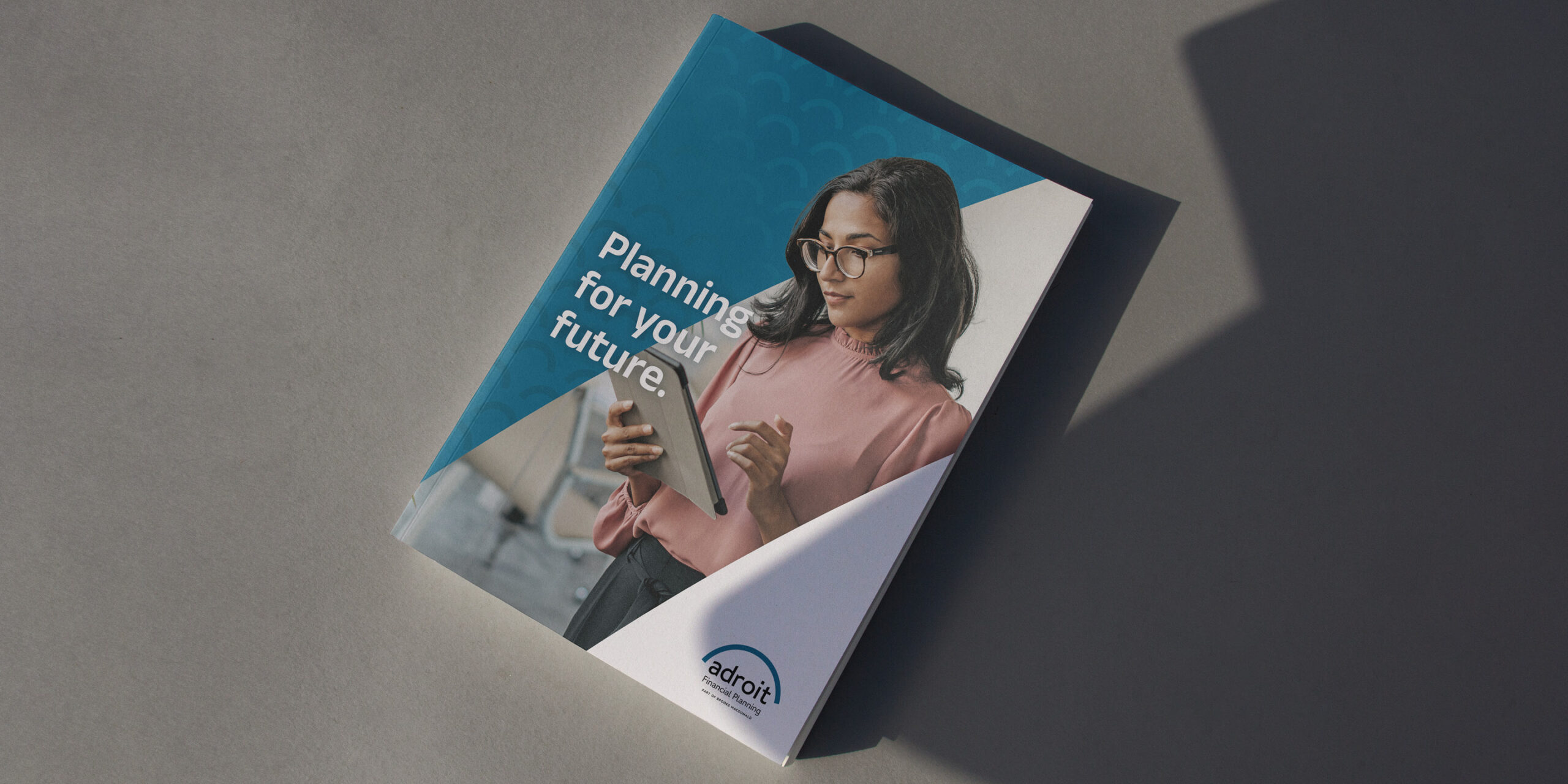 Our clients love what we do!
Jask did an awesome job on Adroit's rebranding. The design concepts were very professional and mocked up using Adroit's current literature – which was really useful when I presented to the Adroit stakeholders as they were able to visualise how the concepts would work in real-life. The team at Jask worked diligently on converting a large number of assets into new designs.
They also managed the printing which was done without any issues. I'm really pleased with the results (and so are the stakeholders at Adroit!) and will continue to work with Jask on many future projects!