The Challenge
With a vision to develop a stronger relationship with foster carers, TACT approached Jask to help plan how that could look. It was decided that a bespoke central portal would be the most beneficial solution as it would provide users streamlined access to resources and information on a single platform.
The Solution
Firstly, a site-map was created and designed to allow users access to various foster content all in one place, removing any previous duplicated content. This included a carer's handbook, forums, news and events – all categorised by region.
It was also decided that certain areas of the portal would be restricted to specific user groups. This way, the restrictions and regional content would ensure that the site only displays relevant content to each user while also displaying national news and events if needed.
The portal design was carefully crafted with the best UX practice to ensure users can find access to essential information intuitively with easy navigation.
To develop an extra sense of community, the portal was designed with additional functionality, allowing users to submit blog posts and talk on the inbuilt forum – offering a safe space for users to connect authentically.
Company Overview
TACT (The Adolescent and Children's Trust)
TACT are the nation's largest fostering and adoption charity and provide loving homes to over 600 children and young people.
Industry
Charity
What we provided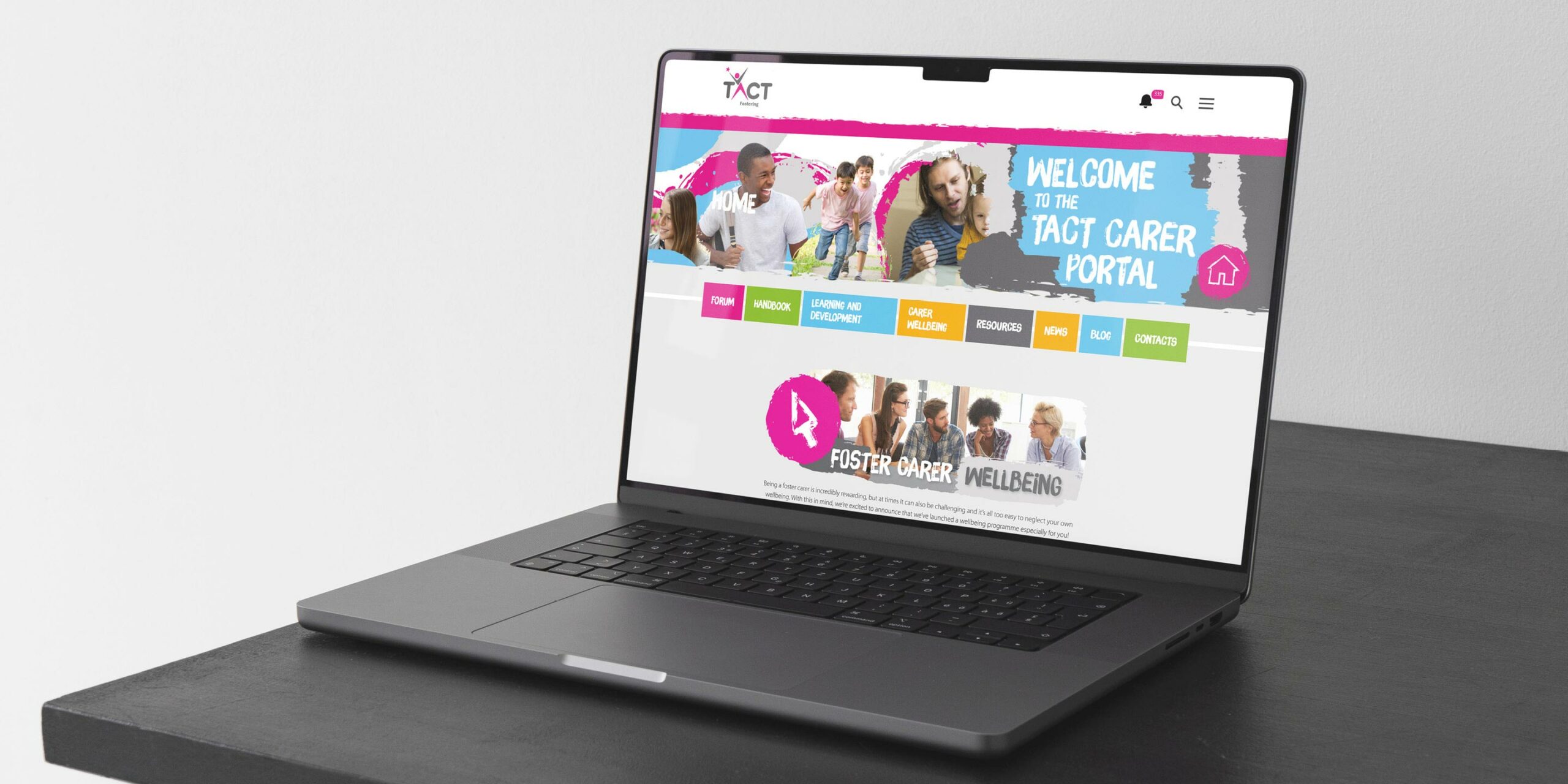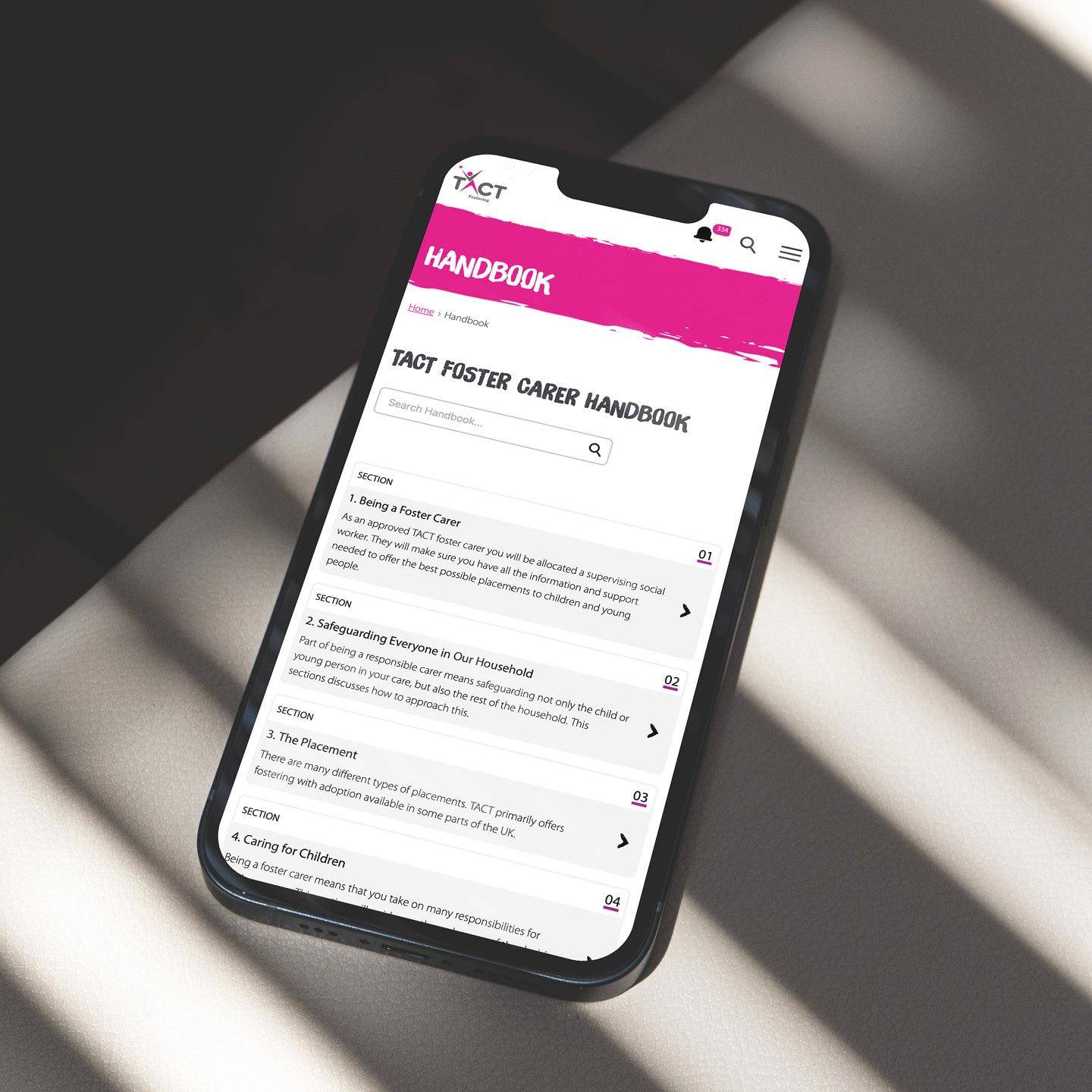 The Results
The result was a fully responsive bespoke portal, which provides all the resources and community areas all in one place. The new TACT portal now allows users to efficiently access content for their own individual purposes with ease.
Key information such as the foster carer's handbook was restructured into a Knowledge Base. An enhanced search functionality was further implemented, making it simple and easy for users to find everything they need. It now acts as a key tool for foster carers.
Our clients love what we do!
Jask's responsiveness throughout the process made it a pleasure to work with them. We absolutely love the final piece of work produced and so do our foster carers. Thank you!