The Challenge
Dennis Eagle approached us to create a unique giveaway for select customers. We agreed to create Lego models of their most popular refuse collection vehicles. The challenge was how to make these feasible to build and as realistic as possible.
The Solution
Working from photos and CGI visualisations of the trucks, we appointed a Lego master builder to craft the initial base model. Upon receipt of the initial build, we then helped refine the model to make it more realistic through alternative brick suggestions based on block suitability and availability.
Once the initial build was finalised, we then edited it to create alternate versions for the different truck models needed, before designing decal stickers to add the final touches, detailed sets of build instructions and custom packaging.
Company Overview
Dennis Eagle
Dennis Eagle is a UK-based bin lorry manufacturer owned by Terberg RosRoca Group, Europe's largest refuse collection vehicle manufacturer.
Industry
RCV Manufacture
What we provided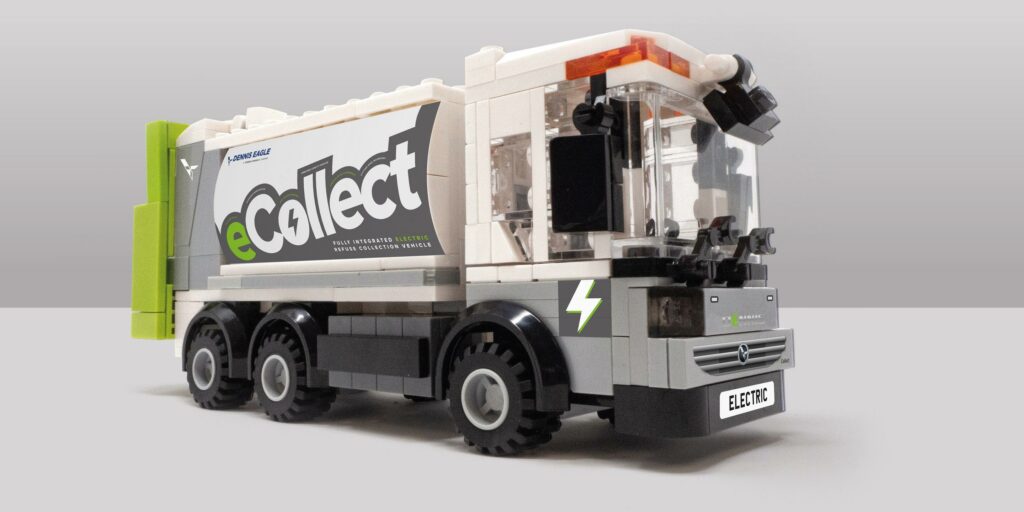 The Results
We created realistic Lego models of the Elite+, the all new electric eCollect and a children's version of the Elite+ for Dennis Eagle's work with Skips Educational. We also created a stop-motion video of the build to create excitement of the models across Social.
The trucks proved hugely popular with Dennis Eagles audience, generating massive engagement across Social (15,000 Post impressions and 1,530 Comments, Shares and Clicks across LinkedIn and Facebook alone), and unexpected demand for the model trucks. With limited availability and high demand, Dennis Eagle ran a subsequent competition across Social to be one of the lucky ones to receive one of these highly sought-after models.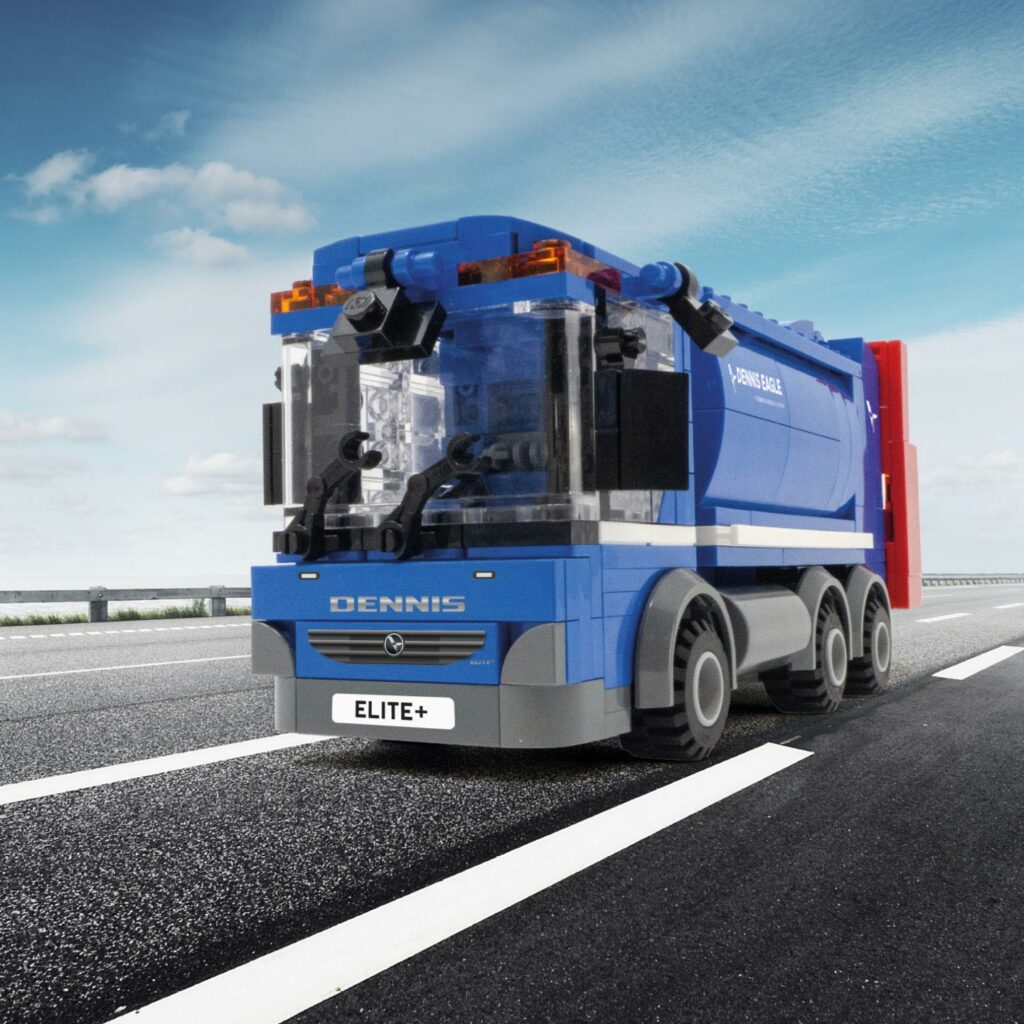 Our clients love what we do!
I can't believe how popular these little Lego trucks proved to be. Detailed and realistic, they went down a storm with our audience and generated great levels of engagement for the brand.