The Challenge
When launching their new events business, the Chartered Insurance Institute (CII) were in need of original branding to help users identify the offering.
Acting as a separate entity to the CII, the new brand would need to be identifiable but unique, all while operating as an effective promotional tool for the team when organising events.
The Solution
Working closely with CII, our creative team started by identifying all new design elements that were needed, including brand name, style and supporting materials.
The brand name needed to be modern, recognisable and tied to the educational factors associated with the events themselves – without being too familiar to the CII brand. Taking key descriptors, 'Excellence, learning and knowledge' (all synonymous with the new brand), the creative team shortlisted a selection of ideas – eventually identifying 'Versed Events' as the new name.
Using the newly chosen name, the logo was designed – further bringing the brand to life. Avoiding a bland colour palette, vibrant purples and blues were introduced as part of a contemporary, yet professional, colour scheme. Paired with sleek typography and key visual elements, the brand visuals developed into a style that was recognisable, unique and identifiable as an events-led business.
Soon after, a host of touch point materials were designed, providing 'Versed' with brand guidelines, email signatures and other support materials that would help introduce a level of cohesion for years to come.
Company Overview
The CII – Versed Events
Versed Events are an events business, delivering CPD events, educational conferences, exhibitions, training days and graduations.
Industry
Finance and Insurance
What we provided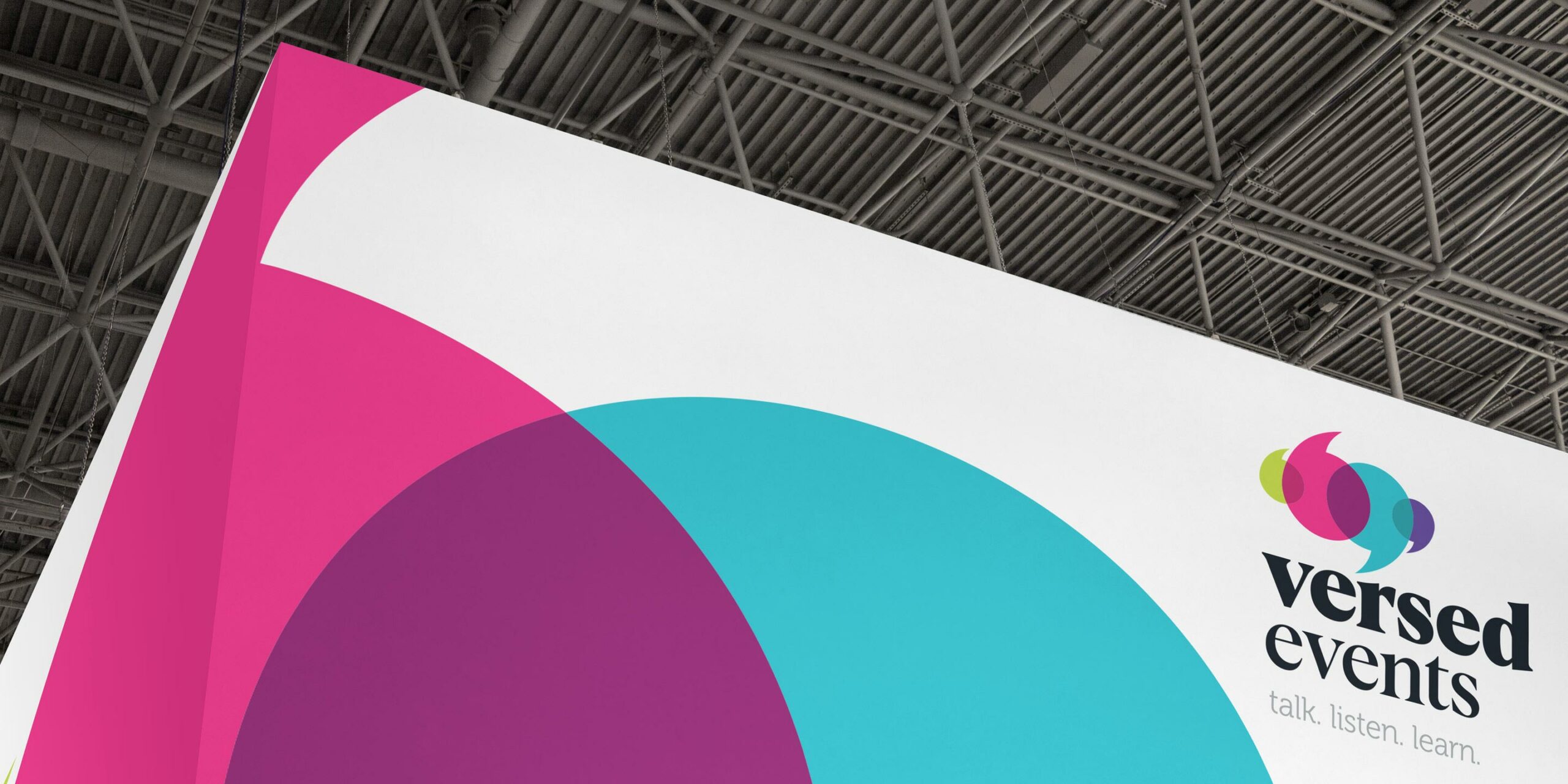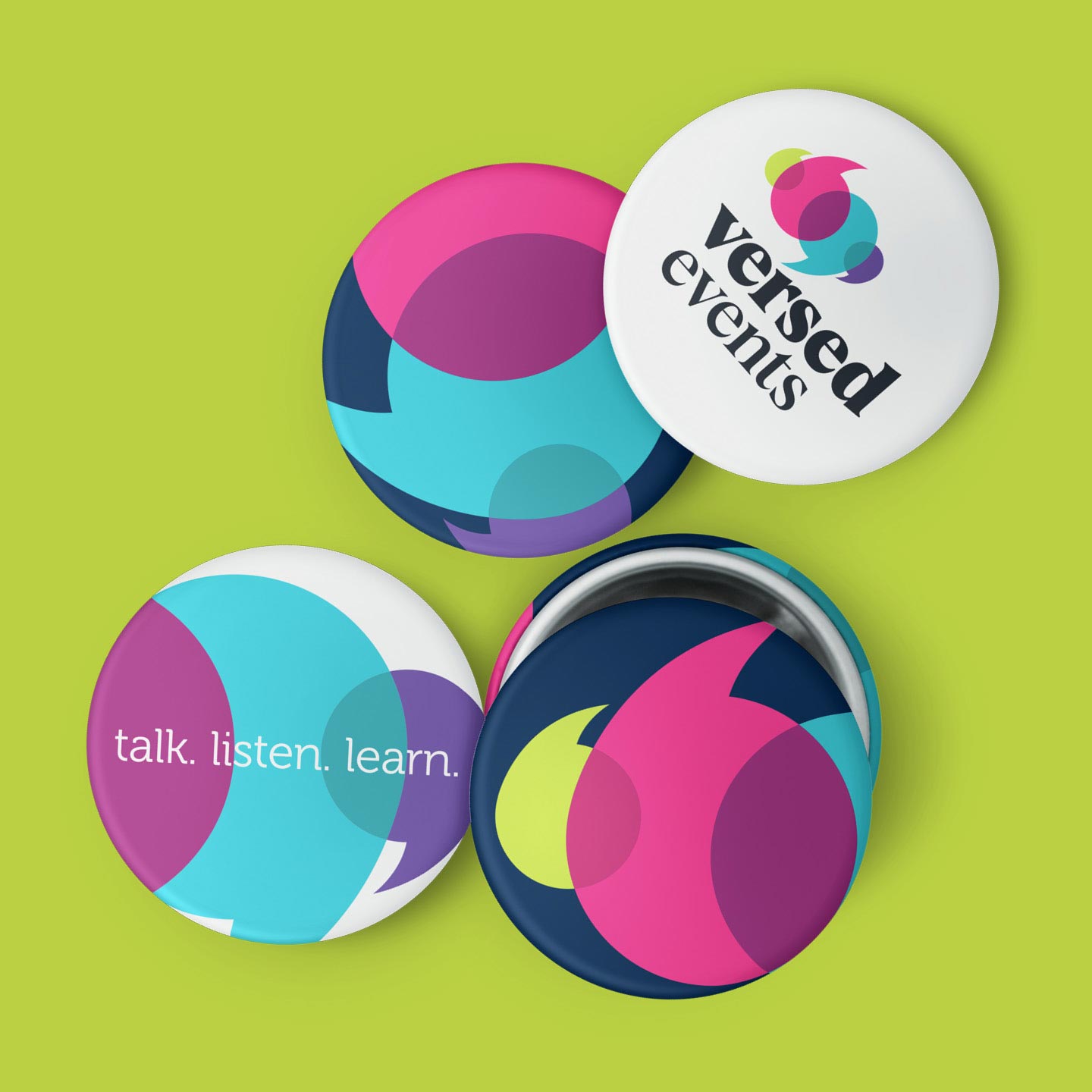 The Results
The aptly named Versed Events, has now been successfully launched, giving the events team a solid foundation from which to build their new business.
Their new 'talk, listen, learn' strapline, met with bold, bright and professional design elements instantly tell their story – proving the brand to be more than just a logo. Now, the team will look to incorporate their design into a new website, before organising all future CII events across the UK under 'Versed Events'.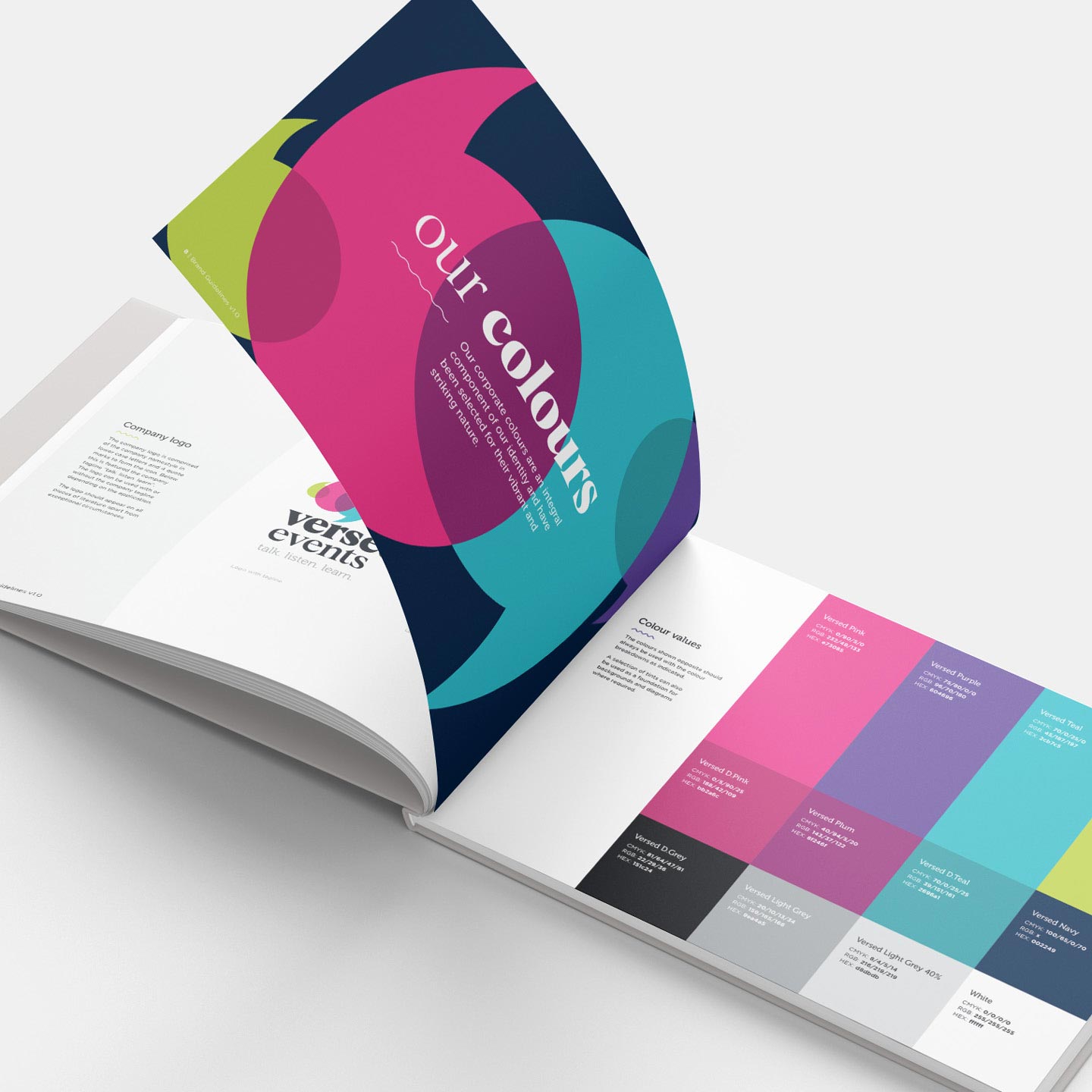 Our clients love what we do!
We were building our brand from scratch, but Jask guided us through the process with ease, helping us shape our identity with impressive ideas and design. And the result, well, we couldn't have asked for more.