The Challenge
West Bromwich Albion FC approached us to create a campaign to launch their new season Puma designed playing kit. The brief concentrated on a central video and a key concept of 'Stripes for Life' – alluding to the striped design of the club's traditional playing kit and the lifelong relationship between club and fans.
Our key challenges were to produce video content that would be captivating, impactful and in keeping with the club's values, while working within a pre-set budget.
The Solution
Working alongside the club, we developed the story of a young Albion fanatic and his journey to the new West Brom kit. From his waking moment and throughout his day he sees stripes and West Brom influences at all times. As a counter to this, he fails to spot a series of former West Brom players that feature throughout the video as he passes them by.
To make this happen we firstly developed an outline structure for the video. This then allowed us to develop a visual storyboard to help everyone involved with the project to understand the style and creative direction.
Company Overview
West Bromwich FC
West Bromwich Albion Football Club, commonly referred to as West Brom, is an English professional football club based in West Bromwich, West Midlands, England.
Industry
Sports
What we provided
The Process
From this storyboard, we then worked with the club to cast the stars of the video. Together, we agreed on set scenarios and roles for ex-players, including Ally Robertson, Andy Hunt, Steve Lilwall and fan favourite Peter Odemwingie. Alongside this process, we set about sourcing suitable locations, relevant props and the creation of one-off elements such as the stripy fence.
Before beginning the shoot, we finalised on the visual development of the 'Stripes for Life' identity that features throughout the kit launch. The brush stroke style that was used in this identity complemented the storyline of the video and captured the authenticity of the club that is so important to its fan base.
The video shoot itself was undertaken by our sports photography crew over 2 days in multiple locations across the Midlands, including the dressing room at The Hawthorns.
The final element of the kit launch was a player photoshoot. Here, we took selected first team players including Jake Livermore, Ahmed Hegazi and Matt Phillips and concluded our project with a shoot on a neutral background combined with striped elements from the club. From this, the club now has a range of visual options to be used in the wider promotion of the launch.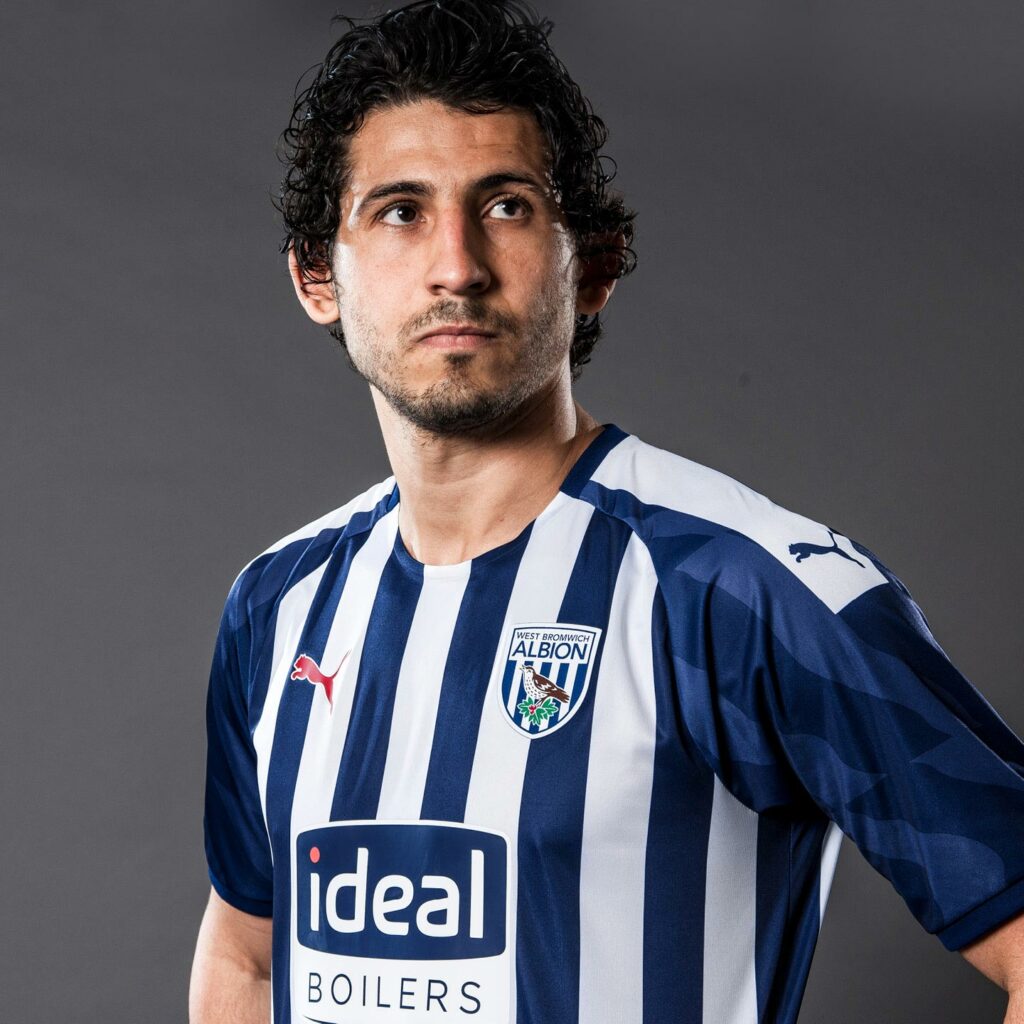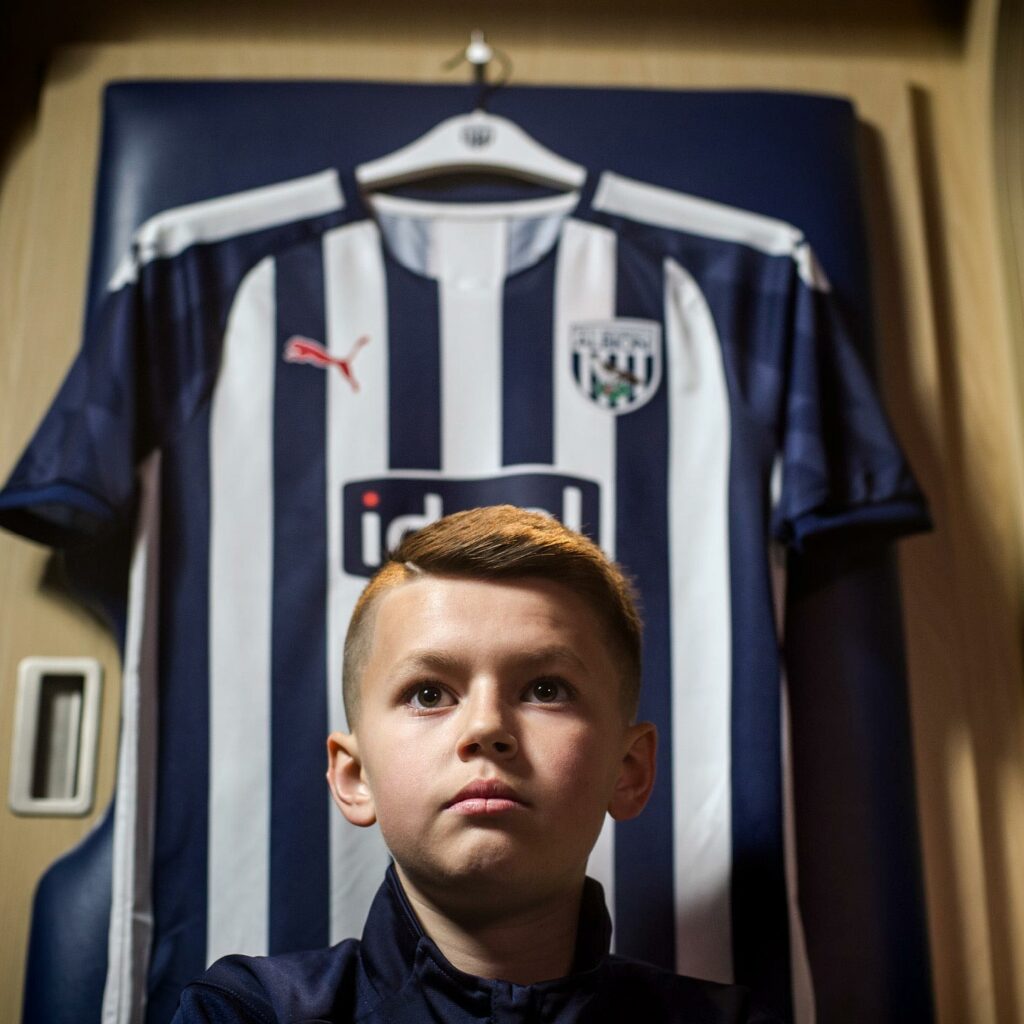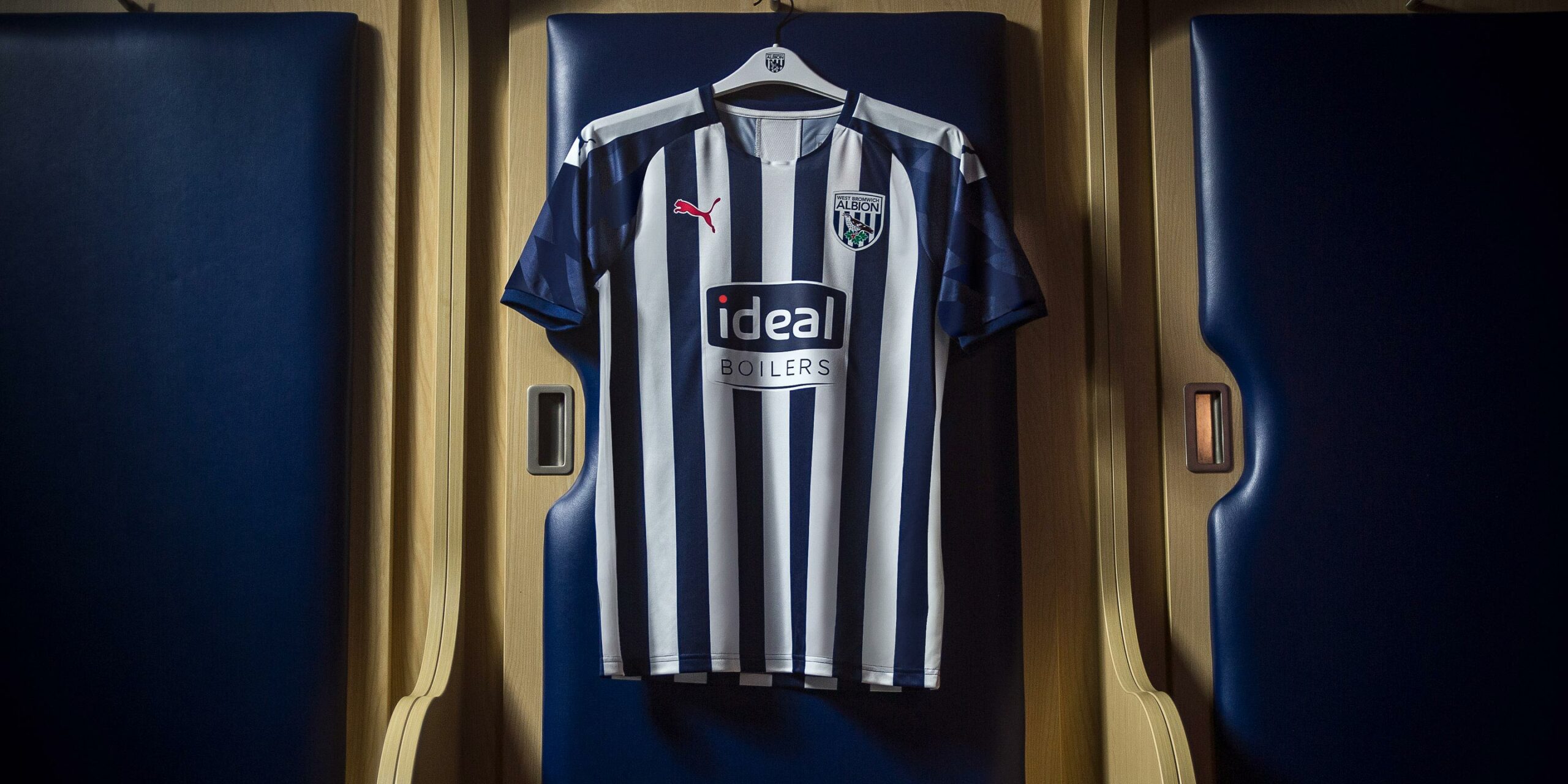 "??? Fair play, great advert! Legends, humour, the baggies and more stripes! Boing! Boing!"
"Love it, and that launch video is everything."
"The video clip is fantastic – Steve Lilwall, Ally Robertson, Andy Johnson and Peter Odemwingie all in there. Embracing the past, living the present, and together making the future. Nice shirt too."
"OMG a decent kit release video AT LAST!"