This November we are celebrating 20 years in business! 🎉
Twenty years since Jask Creative was founded by Matt Ansell, Phil Kean, and Stuart Jordan, three school friends who had a vision to form an agency built on friendship, honesty and 'doing it better'.
Two decades later, we are proud to now be one of the Midland's most progressive creative agencies, boasting a 26 strong team and a diverse set of clients, including several household names.

Our three founders have been best friends since early childhood saying "respecting each other's opinions and regular visits to the pub" is the secret behind their long-lasting friendship and professional bond.

However, it's not always easy remaining best friends in business. So, after 20 years founders Stu, Phil and Matt give their tips and advice on how to make friendship and business work in harmony, for anyone considering taking a similar leap.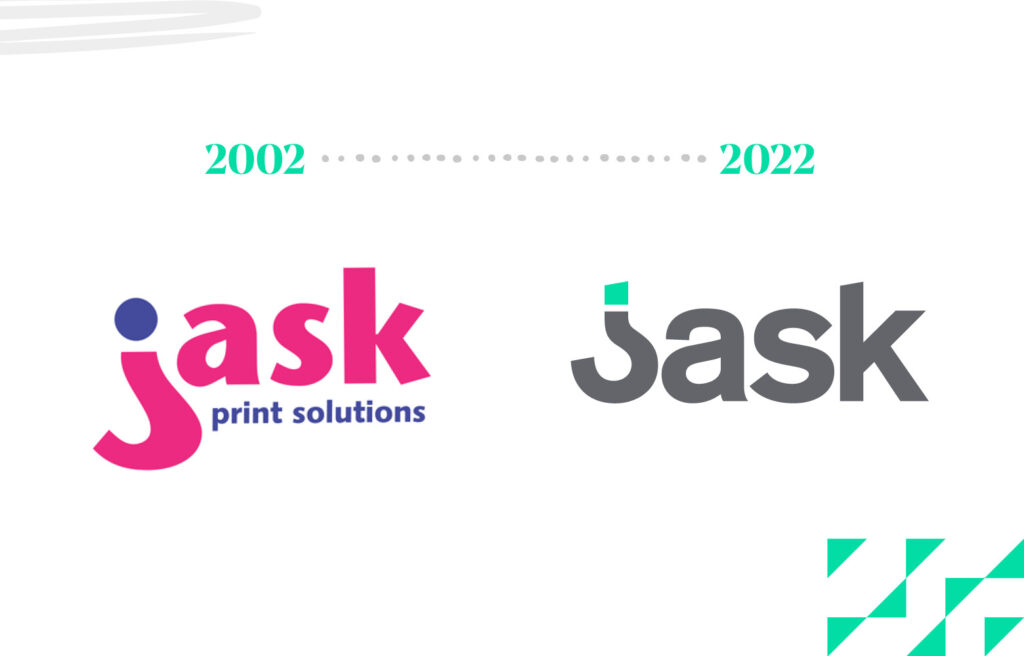 Staying friends in business
Being business partners with your best friends can be a difficult but very rewarding journey. Here are 8 principals our founders champion, which they believe have helped them remain friends over the years 🙌🏻
Values
First and foremost, only set up a business with people who share the same values as you, otherwise your business will be torn apart by conflicting views. And above this these values need to be about fairness and the greater good of the business. There is nothing wrong with valuing personal success, but if a self-agenda or personal gain comes above everything else, it can pull your friendship apart when you are in business together.
Trust
Like a successful marriage, a successful business partnership must be built on honesty. You must be able to 100% trust each other ⚠️
Commitment
At the start you need to make sure you're at the same stage of life and can put in equal amounts of work. If only one of you is putting in the majority of the work, it can quickly lead to resentment and ultimately harm your friendship.
Clarity
It's crucial to define clear business roles, making sure everyone is doing the role they are good at and the work they enjoy. We're all good at different things, so play to your strengths.
Nurture
Understand your working relationship will be different to your social friendship. Work on both and be OK about this ⭐️
Communication
Set boundaries in the early days on how much to talk about work outside of work. There's no point in pretending it won't come up – it will – work is a major part of our lives. But in the early days it can dominate all your conversations, so set limits. After time these limits will be "felt" naturally.
Forgiveness
Mistakes happen. But understand that when mistakes are made, your friend and business partner is doing the best they can, with the best intentions at heart.
Acceptance
We all have certain traits that make us who we are. Some are good and some need work. Learn to develop and grow together, accepting each other's key character traits. Remember nobody is perfect, we're all just trying to be the best we can be 👏🏻
So would we recommend setting up a business with your best friend?

"Ultimately would I do it all again? Hell Yeah! So go for it!!"

Phil Kean – Client Services Director