The Challenge
Prime Accountants Group approached us to help them re-brand the company in order to bring their team closer together through a sense of common purpose and to create an updated and consistent visual style across all touch points.
The Solution
Our first step was to immerse ourselves in the business, researching clients, competitors and what makes Prime special. We conducted focus groups with all key stakeholders in the business, compiled research questionnaires with clients and undertook desk research into competitors and market positioning in order to gain a deep insight.
We found that approachability and integrity were key values held by the Directors, while staff highlighted that an ethos of doing the right thing was carried throughout the business. We found existing clients valued how Prime simplified complex matters, cutting through the jargon to provide honest, accurate advice.
Building on this research we drafted the company Mission Statement and Key Brand Values. It also gave direction for the visual stage, where our designers started experimenting with simple calculations and how combining different aspects of the brand values translate into positive results. This led to the development of a series of calculation icons and simple formulas which both fed into the new brand identity giving it a recognisable and distinctive style.
The colours selected are an evolution of the old brand identity to keep it recognisable. They are deliberately bright to help the logo and formulas stand out, while the photography is tonally subtle to act in a supporting role. The photographic style is deliberately chosen to represent the close connection and trust between Prime and their clients.
Company Overview
Prime Accountants Group
Prime Accountants Group is an independent firm of chartered accountants, forensic accountants, business and financial advisors.
Industry
Accountancy
What we provided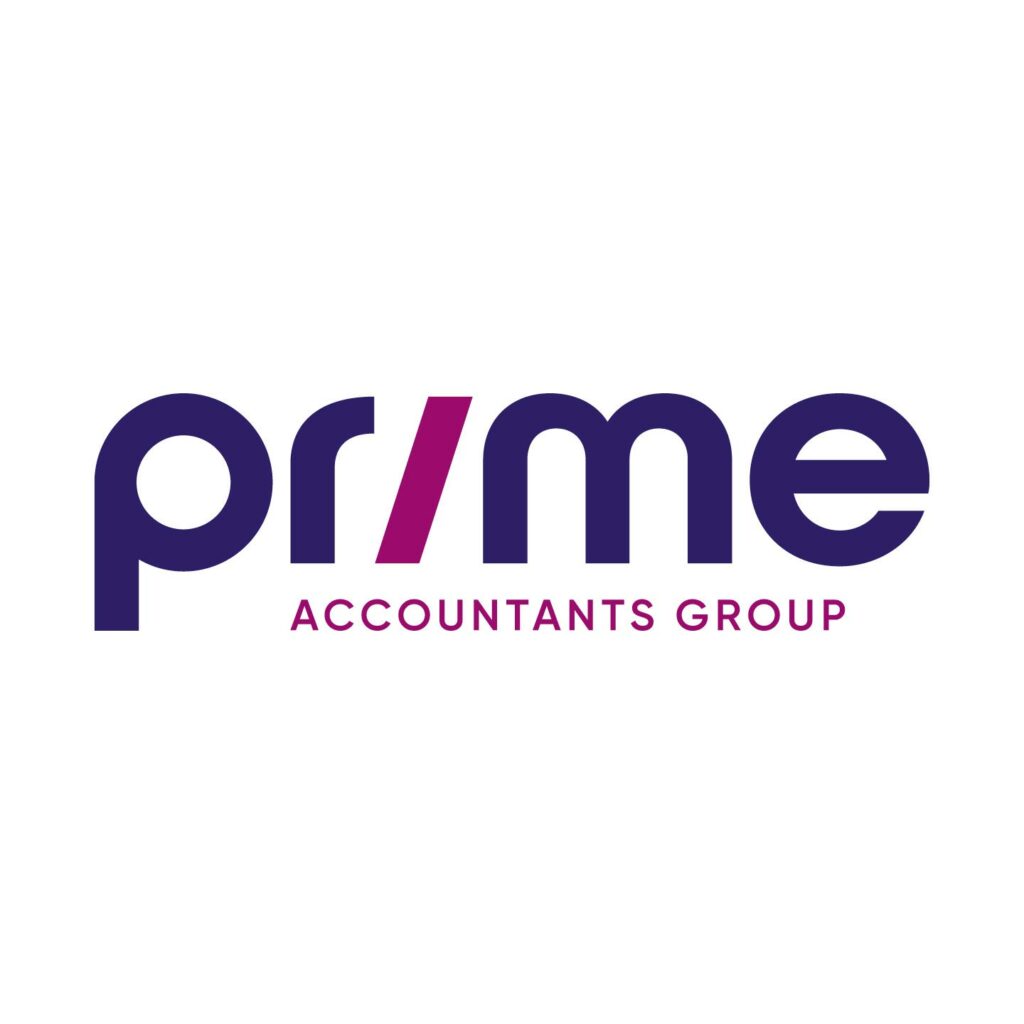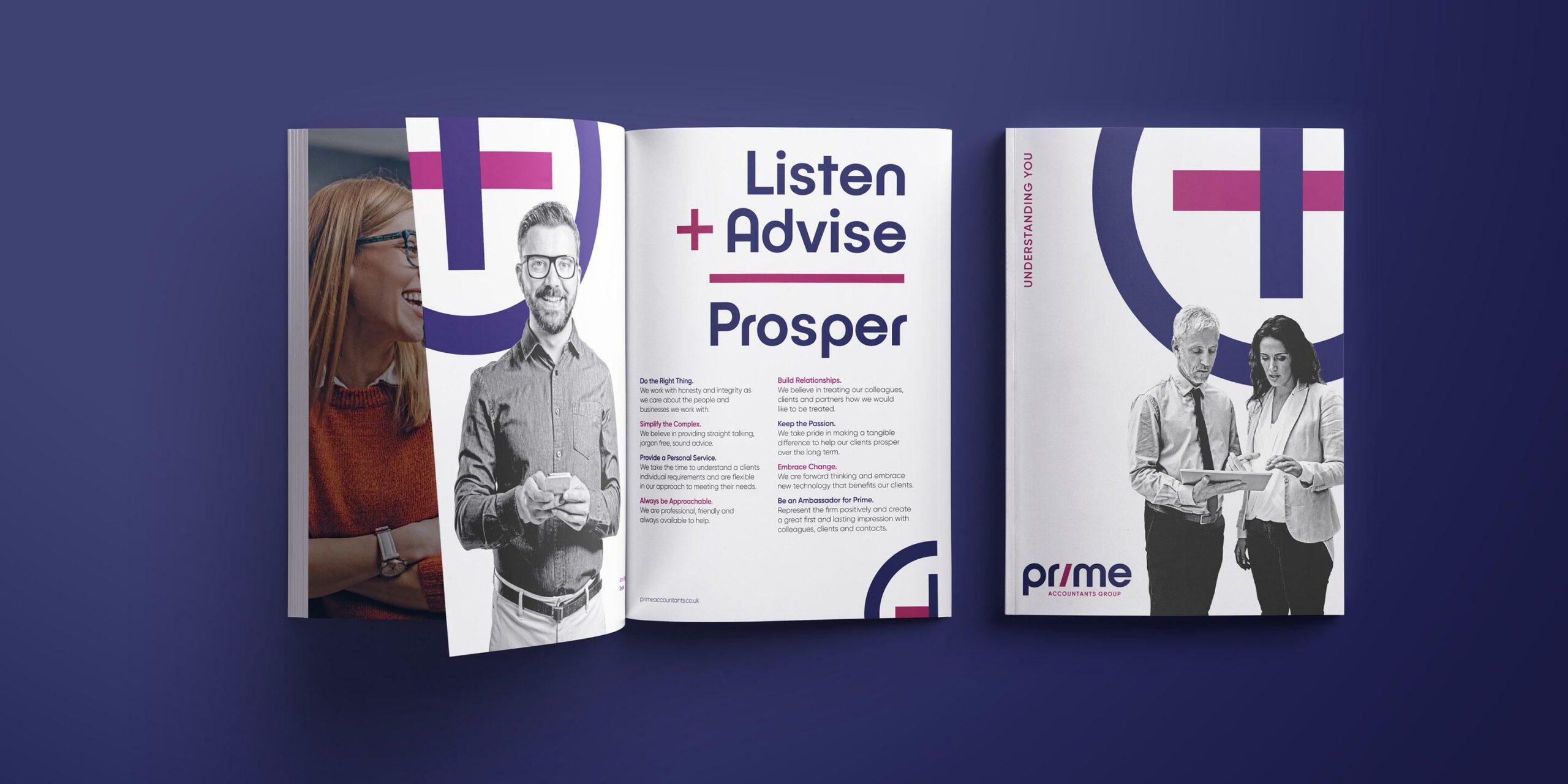 The Results
Compiled into a brand book containing a new Mission Statement, Positioning Statement, Key Brand Values and Brand Guidelines, the new identity has been rolled out over all off-line and on-line material. The exercise has helped Prime to re-position themselves in the market, while uniting employees behind the common brand values held. Warmly received by stakeholders and clients alike, we feel proud to have been part of this key stage in the company's history.
Our clients love what we do!
Jask played an essential role in our rebranding project. They quickly understood our business, marketplace and how our clients viewed us and our services. This information then made for the foundations of our new brand, which now truly reflects who we are as a firm.